I can't believe I have not posted since August. Where does the time go? I wish I could say I've made progress, but I haven't. I'll discuss that another day. What I can say is that I have had an overwhelming sense of "MY GOD! THIS BODY!"
I don't know what it is but y'all know I'm really into self-love. So feeling this in love with my body in spite of gaining over 10 pounds has proved to me that all my self-care efforts have not been in vain!
Nov 7 – Bow down but keep looking!
LOOK. AT. ME! I'm more than 10 pounds heavier but I'm not beating myself up over it. I love this body and quite honestly, I'd be content with this weight if it came with less tummy. That damn tummy lol!
Again, I'm really into self-love. I'm obviously super focused on it for my own sake but I'm also passionate about YOUR self-love. So much so that one of the reasons I haven't (regularly) worked out in a few months is because I have been working on launching my self-love site, Love U Too!
YASSSSSSSSSSSSSSSSSSSSSSSSSSSSSSSSSSSSSSSSSSSSSSSSSSSSSSS!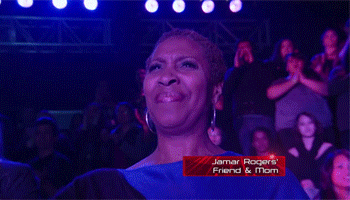 Love U Too's mission is to inspire self-acceptance by reminding you to love YOU. The site was partially inspired by the "healthy" in Thick. Fine. Healthy. The entire "Getting Healthy" category is dedicated to learning to love your body and yourself!
View #InspiredLoveUtoo on Pinterest.

Check out the #inspiredloveutoo tag to see more of what inspired the site
I never planned to drop Thick. Fine. Healthy. I just needed to focus! Now that Love U Too is out in the world, some weight has been lifted off my shoulders! In addition to getting back on track with my fitness goals (doing good with eating), I'll also be back to posting regularly over here! AND at least once a month, I plan to recap messages from Love U Too. These recaps will include: relevance to current events, inspiration behind a message, race/gender issues, body image, and more. I can't wait!
Are you as passionate about self-love as I am? Or would you like to be? Visit LoveU-Too.com, subscribe and share! Also, if you enjoyed this post, subscribe and share here as well! 🙂